Crimp Bauer couplings -Crimp KC Bauer couplings
Crimp Bauer Couplings-KC Bauer couplings
Material: Galvanized steel
Hot-dip galvanized zn according to ISO1461:2009.
Wall thickness :2mm, local coating thickness is 45um, mean coating thickness is 55um
Gasket: NBR O-Ring gasket
Working Pressure: 20bar
Working Temperature: From -20℃ up to +50℃
Parts: male tail, female tail, lever ring and rubber ring
in the same range some other items: T joint, Y joint, 90 degree bend, 45 degree bend, flange adaptor, end cap, thread adaptor, flange adaptor, enlarger and reducer male and female, strainer, pipe galvanized and non-galvanized
Advantage: safe, fast, easy, flexible
Application: irrigation, mining and tunneling, civil engineering project, emergency water supply, dewatering and drainage
Can be used connection hose or Pipe: Suction rubber hose, delivery lay flat hose ( use hosetail type), Clear PVC hose. PVC  helix suction hose and HDPE pipe.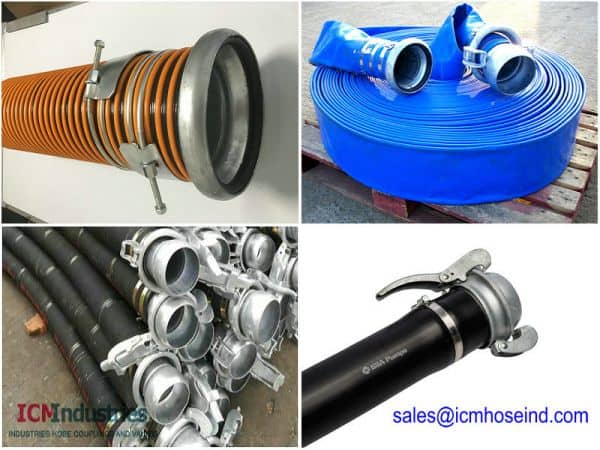 For more Bauer coupling photos, please check the following phots.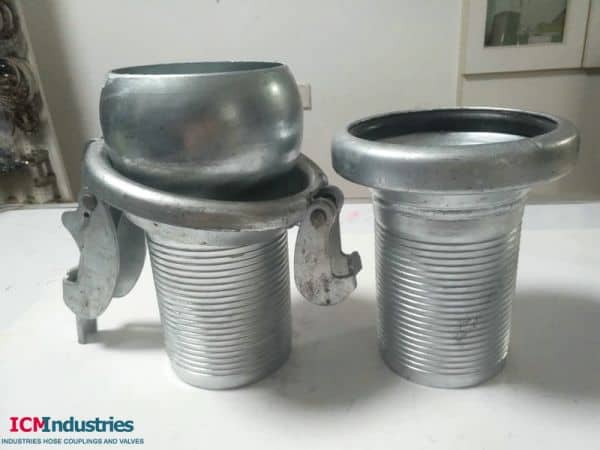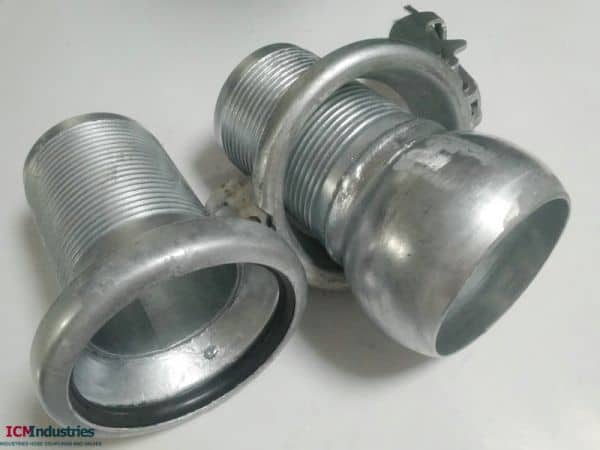 If you are interested the 5″ Bauer couplings, please feel free to contact us. We have confidenceto get your connections done. We have confidence to offer safer, repeatable andvaluable solutions for your hoses and equipment. Contact with us now!
Contact: Wendy Liu  [email protected]
TEL:+86-151-6915-4504
FAX:+86-531-6992-4512
Headquarter:
ICM Industrial Co., Ltd.
Room 501, Unit 1, Building7, ZhifangStreet, Tianqiao District, Jinan City, Shandong P.R., China.ZIPCode:250101
Sales:  Wendy Liu MP: +86-18660803139(WhatsApp) Skype: wendyciphappy
Nana Liu MP: +86-15634803035 (WhatsApp) Skype: nana. liu85