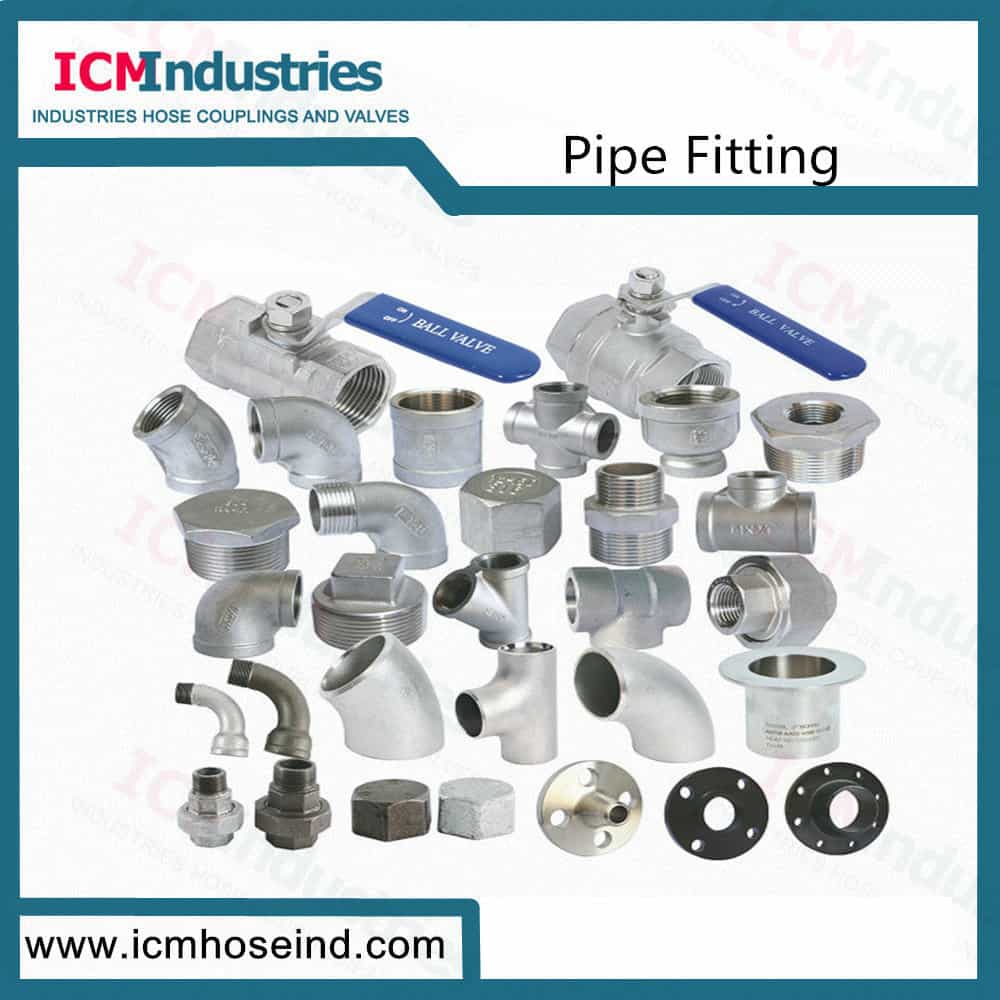 Industries Pipe Fittings & Valves
At Double Well, we offer an extensive range of Stainless Steel, Malleable iron, carbon steel and alloy piping products to our customers.We pride ourselves on individual customer service and delivery of products in various sizes and grades to accommodate all your applications. These include: Screw Fittings; Flanges; and Valves.
Double Well provides professional solutions concerning industrial hoses and couplings as well as industries pipe fittings and valves for industry, located in north of China. Our main products include hose couplings ( Camlock coupling,Air hose coupling, Bauer coupling), fire fighting couplings ( Stroz coupling, Guillenmin couplings, John Morris couplings, Machino coupling, Barcelona coupling Forestcouplings, fire nozzles), pipe fittings(stainless steel pipe fittings, malleableiron pipe fittings, flanges, sanitary pipe fittings) and valves ( ball valve,gate valve, sanitary butterfly valve ) and so on.
ISO4144 Standard and SP-114 Standard 150lb screw pipe fittings is available in ss304 and ss316 materials.
High pressure forged 3000lb pipe fittings can offer screw, socket weld and butt weld three connect methods in different materials, such as ASTM A182, ASTM A105, ASTAM A350 LF2 and so on.
Gal or Black malleable iron screw pipe fittings can offer American ,BS and Germany standard.
All kinds of standards flanges are available in Slip on, Socket weld, Thread, Weld neck, Blind and Lap Joint flanges.
ASTM A403 and ASTM A234 Butt weld pipe fittings also available in our product portfolio.
Valves include Ball valves, Check valves, Gate valves, Globe valves,Sanitary Butterfly vales and many more, stainless steel material is more stronger materials for the mentioned valves.
Pre-sale service
1.We have stock and could deliver goods within short time.
2.OEM order are accepted, logo printing are available.
3.Good Quality + Factory Price + Quick Response + Reliable Service, is what we are trying best to offer you.
4.All of our products are produced by our professional workman and we have our high-work-effect foreign trade team, you can totally believe our service.
After-sale service
1.We are very glad that customers give us some suggestion for price and products.
2.If you have any question,please contact us freely by E-mail or Telephone or Whatsapp or Skpye.