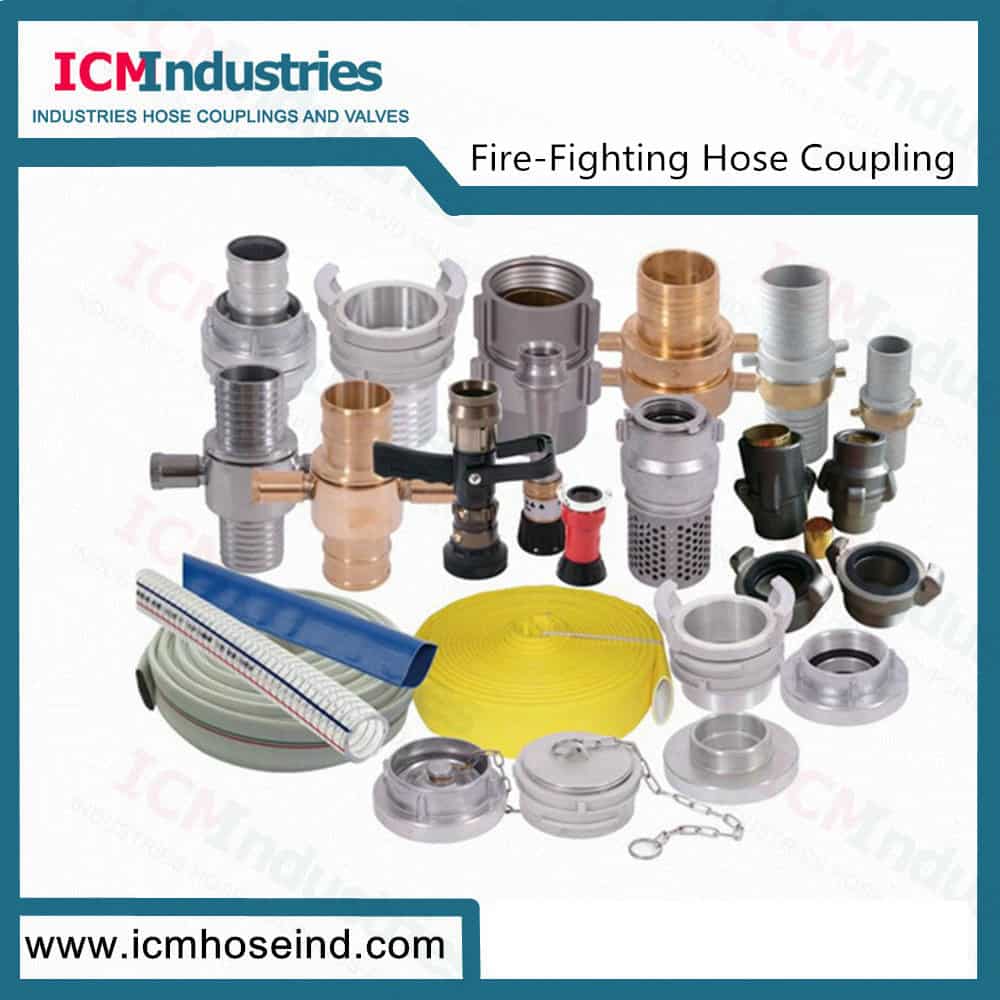 Fire Fighting Hose couplings
Double Well provide international quick-disconnect fire couplings, nozzles and hydrant fittings for firefighting and fire extinguishing use. They are produced in basically intensified aluminum light-alloy, brass and gunmetal bronze materials.
The series, inclusive of hose tail inside and outside thread and blind caps, are made according to international standards or tailered dimensions per specific demands for equipments.
Double Well provides professional solutions concerning industrial hoses and couplings as well as industries pipe fittings and valves for industry, located in north of China. Our main products include hose couplings ( Camlock coupling,Air hose coupling, Bauer coupling), fire fighting couplings ( Stroz coupling, Guillenmin couplings, John Morris couplings, Machino coupling, Barcelona coupling Forestcouplings, fire nozzles), pipe fittings(stainless steel pipe fittings, malleableiron pipe fittings, flanges, sanitary pipe fittings) and valves ( ball valve,gate valve, sanitary butterfly valve ) and so on.
DIN Storz couplings are available in the range of 25D ~ 150, BS instantaneous couplings 1½" ~ 2½", NF DSP/AR couplings DN40 ~ 100, GFR couplings DN20 ~ 100, UNE Barcelona couplings DN25 ~ 70, JIS Nakajima DN40 ~ 65, Russian Gost DN50 ~ 125. Nozzles include straight jetting ones, fog spray and sheet spray types.
Guillemin Coupling according to EN14420-8/NFE29572 standard.
Pre-sale service
1.We have stock and could deliver goods within short time.
2.OEM order are accepted, logo printing are available.
3.Good Quality + Factory Price + Quick Response + Reliable Service, is what we are trying best to offer you.
4.All of our products are produced by our professional workman and we have our high-work-effect foreign trade team, you can totally believe our service.
After-sale service
1.We are very glad that customers give us some suggestion for price and products.
2.If you have any question,please contact us freely by E-mail or Telephone or Whatsapp or Skpye.